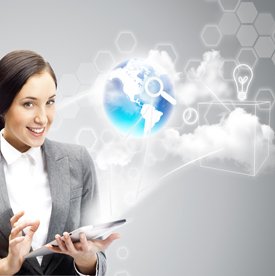 Top 15 Conferences in North America for Startups in 2020
February 11-12-2020, Silicon Valley, California, United States
"Global 2020 is the most important event for startups, tech leaders, and big brands at the forefront of innovation. 10,000 people from around the globe converge on Silicon Valley for 2-days of nonstop education, inspiration, and invaluable networking spanning 10 stages, 100+ sessions, and social events. Whether you're a large enterprise, a founder in the midst of the grind, or an innovator looking for what's next — there's something for everyone.
The community speaks for itself. The experience is one of a kind."
— Startup Grind Global Conference
---
February 27-2020, Toronto, Ontario, Canada
"In February 2020, an annual gathering of exceptionally innovative thinkers and tech leaders will take place in Toronto. Designed to energize new opportunities, advance digital transformation, and foster an environment for driving exponential growth — highly accomplished personalities will take the stage and join the audience in a spectacular setting for intimate conversations and meaningful interactions.
Dream Summit's audience is a curated composition of high-level executives, investors, and entrepreneurs focused on the mission of unlocking scale and growth for Canadian companies through enhanced access to capital, corporates, and global gateways."
— Canadian Dream Summit
---
March 10-12-2020, San Jose, California, USA
"Once a year, 15,000+ SaaS executives, founders, and VCs come together for the SaaStr Annual, the largest non-vendor SaaS conference on the planet:
3+ full days with 300+ sessions from the best-of-the-best on how to scale faster
100+ of the best sponsors in the world
250+ VCs, including an entire day where the VCs pitch you
300+ speakers from the best SaaS companies across the world
1000+ Braindates, AMAs, and mentoring sessions
Specific, SaaStr-style actionable advice and learnings to help grow your business from $0 to $100M ARR. No commercials, no paid content, no boring panels. Every session is hand-screened and vetted to help you learn.
SaaStr is all about our community. We provide endless opportunities to share and learn with peers from every role, function, industry, company size, and beyond.
You have never experienced an event quite like this. It's all here to help you, and your team, scale. If you are a B2B founder, exec or investor, SaaStr 2020 is a must-attend event!"
— SaaStr Annual
---
March 13-22-2020, Austin, Texas, USA
"Featuring a variety of tracks that allow attendees to explore what's next in the worlds of film, culture, music, and technology, SXSW proves that the most unexpected discoveries happen when diverse topics and people come together.
With one unified conference spanning 20 tracks of programming, you'll find more opportunities for networking, learning, and discovery than ever before this March 13–22. Explore Keynotes, Featured Speakers, and Session Formats.
Take a look back at the programming trends we identified for SXSW 2019, and stay tuned for 2020 trends coming this fall."
— SXSW
---
May-2020, Marina Del Rey, California, USA
"What You'll Discover:
• Why investors continue to pay premium prices for companies with subscription revenue models
• How leaders of successful subscription-based businesses are managing explosive growth
• Why building/optimizing ongoing customer relationships is the lifeblood of subscription businesses
• How to reduce Customer Acquisition Cost (CAC) while maintaining steady growth​
• How to increase customer lifetime value (LTV)
• Key insights to avoiding churn before it happens
Why the Cloud has changed all the rules from niche providers to large, thriving companies"
— Recurring Revenue Conference
---
May-2020, San Francisco, California, USA
"Unfiltered insights from the fastest-growing companies
GrowthHackers Conference is where top growth leaders share their inspirational stories for growing companies such as Intercom, Stripe, Box, and Close.io. The conference is the perfect place to ignite a culture of growth in your company."
— GrowthHackers Conference (#GHCONF20)
---
June 1-2-2020, Vancouver, British Columbia, Canada
"#BCTECHSummit attendees are diverse, giving you the opportunity to network with professionals of all levels. From the senior developer to the senior vice president, make new contacts, nurture key relationships and convert new leads into customers.
The #BCTECHSummit showcases B.C.'s vibrant technology industry, builds cross-sector and cross-border opportunities for businesses and explores the latest ideas and innovations solving challenges and fueling the global economy. Hosted annually by the BC government and Innovate BC, the #BCTECHSummit brings together technology leaders, industry executives, investors, senior government officials, researchers and students to connect and share insights, experiences, and opportunities.
Recognized as Western Canada's largest annual innovation event, the 2018 event featured 1,200 companies, 200+ speakers, 270 exhibitors, 150 investors representing $200B in capital, and international delegates spanning 23 countries and six continents. It highlighted that transformations technology is driving across all industries and showcased innovation's impact on how we work, live and play."
— #BCTECHSummit
---
June-2020, Toronto, Ontario, Canada
"Collision is the fastest-growing tech conference in North America. Now in its seventh year, Collision has grown to over 30,000 attendees. Following the lead of our European event Web Summit, Collision has become a crossroads for the world's largest buyers and sellers of technology, alongside many of the world's most disruptive emerging technology companies.
Inc. has said we run "North America's fastest-growing tech conference";
The Wall Street Journal that "the giants of the web assemble" at Collision;
USA Today that it is "the anti-CES"."
— Collision Conference
---
July-2020, Montreal, Quebec, Canada
"More than just world-class content and a global attendee base, Startupfest is known for rethinking the standard event format. Crowned "a music festival for startups" by Reddit Founder Alexis Ohanian, you'll have tangible opportunities to make the connections you need, in one of the world's most iconic festival cities."
— Startupfest
---
September-2020, Toronto, Ontario, Canada
"Our mission is to unite the world's innovators to solve society's biggest challenges. As Canada's leading tech and innovation festival, Elevate attracts the biggest and brightest leaders shaping the world today. Hosted in the heart of Toronto from September 20–26, 2019, the festival features world-class speakers, interactive experiences, & can't-miss socials. Made in Canada, we invite a worldwide audience to collaborate with Canada's thriving innovation ecosystem."
— Elevate
---
August-2020, San Francisco, California, USA
"SaaStr is the largest community of SaaS executives, founders, and entrepreneurs in the world. We bring together our audience each year through our series of proprietary events. Our largest event, SaaStr Annual, boasts 10,000+ attendees, 250 speakers, and 100 sponsors. Our mission is to provide the SaaS community with unparalleled access to the top minds in SaaS …
The inaugural SaaStr Scale in San Francisco… will attract ~1,000 SaaS executives and investors, with the greatest tactical speakers of all times, and opportunities to network."
— SaaStr Scale
---
October-2020, San Francisco, California, USA
"Disrupt is the original tech startup conference. An authority on game-changing technologies and revolutionary innovation, at Disrupt we've kept the old-school scrappy Silicon Valley spirit alive — we never forget where we came from. Whether you're an industry leader, investor, developer or founder, we're all startuppers here. Connect, be inspired, discover and create — right here in San Francisco, where startup dreams started."
— TechCrunch Disrupt
---
October-2020, New York City, New York, USA
"Ascent is a 2-day conference focused on bringing together senior leaders in the East Coast tech community to learn, collaborate, and build the relationships needed to spearhead meaningful change. We've curated an experience that the industry needs, focused on education and networking that will help accelerate innovation."
— Ascent
---
October-2020, Seattle, Washington, United States
"One of the premier technology conferences in the U.S., the GeekWire Summit brings together 1,000 tech and business leaders for a conversation about the future. Now in its eighth year, the event draws attendees from across the globe to Seattle to explore what's next in tech, business, science, and society. The immersive event features on-stage Q&As, insightful talks, fun cocktail parties, and interactive product demos, as well as the hotly-contested finals of the Elevator Pitch startup pitch competition. It's live journalism on stage. You'll walk away connected, informed, and inspired.
— GeekWire Summit
---
15. SAAS NORTH
November-2020, Ottawa, Ontario, Canada
"Canada's thriving SaaS ecosystem is abundant with quality entrepreneurs continuously entering the market. SAAS NORTH is Canada's go-to SaaS hub for founders, executives, service providers, investors, and their teams; facilitating networking, knowledge sharing and access to resources to scale-up!"
— SAAS NORTH
---