FloripaTech: Providing Support to the Entrepreneurial World
Global Technology Entrepreneurs
Though we focus primarily on entrepreneurs in the south of Brazil, we occasionally select other promising startups from around the world to work with. We are especially attracted to new companies that are either from Brazil and want to expand to the U.S. or U.S. companies that want to roll out their businesses in Brazil.
Startups selected to be part of our elite acceleration portfolio will have access to our in person and online entrepreneurial training programs. We take great pride in offering business solutions that can have the greatest impact in the shortest amount of time. Contact us to learn for more about our programs and to apply.
Technology Incubators and Accelerators
Successfully running an incubator involves more than just providing office facilities and shared legal and accounting services. FloripaTech provides incubation best practices and pricing models that bring in revenue that can be used to create and enhance programs, thereby benefitting more startups and increasing success.
We advise business accelerators how to provide an amplified experience for the entrepreneurs they service. Building a strong mentor and investor network is part of the success puzzle and FloripaTech is well adept at helping accelerators better reach and attract global investors and mentors in an elegant and profitable way.
Venture Capitalists
Global investors are often weary of investing in new markets or countries they don't fully understand. FloripaTech can make this process less risky by providing knowledge, research and experience about the areas of concern.
We also offer independent valuation anlysis services for companies in digital technology, bio-technology, and clean-technology. We can assist with valuation negotiations strategies with entrepreneurs to help increase deal success. Our experienced team members are available to serve on the Advisory Board of venture funds or on the Board of startups the funds have invested in.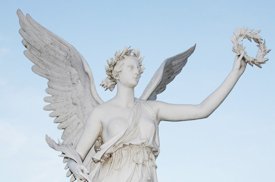 Angel Investors
Floripatech creates an environment where angels can participate, collaborate and learn together the dynamics of angel investing. Our private entrepreneur / investor network provides a consistent deal flow of promising startups as well as the opportunity to network with other angels and venture capitals.
We also provide a structured training program for global accredited investors detailing the intricacies of investing in risky technology startups and how to perform due diligence in order to make wiser investment decisions and increase the odds of success. We welcome suggestions on other services you would like us to offer.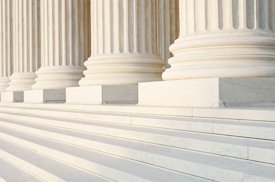 Government and Non-Profit Entrepreneur Agencies
Government agencies and non-profit often have the best intentions when launching initiatives to increase investment opportunities in their countries, states or cities, but often lack the experienced staff to create and implement a top notch service.
We serve as consultants to help design and deploy a program that truly fits the needs of those it is aiming to serve, as well as to achieve the overarching goals of the funding agency controlling the effort. We also assist in designing strategic operational plans for entrepreneurial programs that are already active so they may achieve higher effectiveness and efficiency.